Are you in crisis?
iHeal is not a crisis response service. For crisis responses phone:
000 Victoria Police for immediate safety and concerns
1800 RESPECT family violence and sexual assault 24-hour telephone support
1800 015 188 Safe Steps Victoria available 24 hours for crisis support for women
What is iHeal?
Drummond Street, Queerspace and Thorne Harbour Health  have partnered to deliver the iHeal service for survivors of family violence who are no longer in crisis.
iHeal provides a range of supports tailored to suit you, and where appropriate your family's needs. Support may include:
Counselling
Case work and advocacy: helping you navigate complex systems such as court, child protection, mental health, housing, AOD services and education
Support groups to help you reconnect with community
Recovery education
All supports are client centered and based on your individual needs and circumstances.
Why is iHeal unique?
iHeal's workforce reflects a diverse range of survivors. Recovery Support Workers have a lived experience of family violence and come from a range of diverse backgrounds including: Culturally and Linguistically Diverse, LGBTIQ+ and people living with a disability.
Your recovery support team, comprised of a professional practitioner and a trained Recovery Support Worker, will work with you to identify your goals and respond appropriately to your needs.
Who can access iHeal services?
iHeal works with women and children, including specialist support for Culturally and Linguistically Diverse women and women living with a disability.
iHeal also works with people from LGBTIQ+ communities to offer specialist LGBTIQ+ family violence support.
Service sites
drummond street services
Survivors of family violence, including support for women and children from Culturally and Linguistically Diverse backgrounds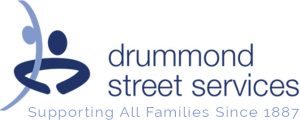 Queerspace (drummond street services)
People from LGBTIQ+ communities

Thorne Harbour Health (Formerly The Victorian AIDS Council (VAC)
People from LGBTIQ+ communities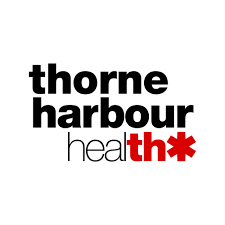 The sites we cover include Cities of; Melbourne, Yarra, Darebin, Moreland, Hume, Whittlesea, Brimbank, Stonnington and Port Phillip.
Position statement: The value of lived experience
iHeal values the knowledge and expertise that lived experience brings to service delivery. The iHeal program employs Recovery Support Workers with a lived experience of Family Violence to help other survivors of Family Violence throughout their recovery journey. Central to the recovery process is hope, empowerment and advocacy that respects the rights of clients. iHeal understands that recovery is a unique and personal process, usually supported by others.
Recovery Support Workers offer support and share their experiences of both wellness and their experience of difficult times. This can enhance the client's understanding of the stages and strategies for recovery, acknowledging that recovery is a process, often life-long.  Recovery is not an outcome, it is a process with frequent achievements and setbacks rather than a simple end-point or cure. The iHeal program assists survivors in reconnecting to self; reconnecting to others; and reconnecting to the community.
Cost of the service?
iHeal is a free service
How do I make an appointment?
To make an appointment please call drummond street services' intake team on 03 9663 6733. Drummond Street's intake team will allocate you to your preferred service site.