What is it?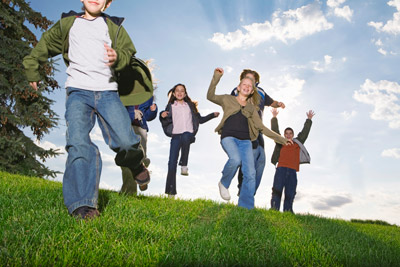 We offer a range of free (or low cost) services to promote the health and wellbeing within families – with a particular focus on the needs of children and teenagers.
We aim to:
Address the early risks to poor mental health outcomes for children and adolescents
Support families to access assistance, create and maintain positive family and parent-child relationships and home environments
Support children and young people's emotional wellbeing
Maintain positive connections with family members, school and the wider community
Our counselling and support services are delivered through:
Community Support Programs – Delivered at our centre, in Early Childhood Centre's, Maternal & Child Health Centres, schools and other community locations, our community support programs
Family Intake, Information Referral and Brief Support Service – A phone and face-to-face service is available for those concerned about their own, or a family member's (including a child or teenager) emotional and mental wellbeing. After assessment, education, information and brief parenting and family support, families may be supported into other community or treatment services.
Intensive Family Support and Counselling Services – Available for the whole family, our intensive services may include case management, child/adolescent counselling, family based counselling/therapy and/or couples if required. We are also able to provide specialist family and parenting support through recovery and pathways to community connection.
Intensive Family Support
Keeping families strong can be challenging, especially when trying to cope with stresses like a new baby, money problems, mental illness, arguments, challenging toddlers, separations and the teenage years. Intensive family support is a focussed intervention aimed at improving the situation in your family. We provide practical and emotional support, counselling, referrals and techniques and strategies to help you cope with a family crisis or major breakdown in the family relationship.
Brief family support (up to 6 counselling sessions)
When there is a specific concern that is causing an issue in the family, brief family support can provide that extra support you might need to change the situation. Many families report that just having one or two sessions with a person not in the family is enough to change the way an issue is dealt with which can then improve behaviours.
Parenting Support Programs
Parenting support programs are aimed at harnessing your capacity to teach your family resilience and strategies for coping with life's normal ups and downs. These sessions are delivered as groups or one-on-one sessions.
What the Family?! For pregnant couples or new parents (babies up to 12 months)
Information sessions for new parents on healthy relationships and how to manage relationship issues in pregnancy and the first year of parenthood. Run in partnership with Maternal Child Health Nurses as part of the Pregnant & New Parents Groups, What the Family?! focuses on identifying normal stresses in those first years of child's life.
Hands On Parenting Education program (HOPE)
HOPE offers practical support, skills and education to parents with children up to the age of five. Parents are provided help with practical things like; settling them to sleep, healthy eating, child safety, managing behaviour, communication, bonding, play and much more
Raising school aged kids
Our one-on-one parenting help and counselling can help you and your child navigate the normal challenges kids often face like negotiating friendships, managing emotions, excess worrying and staying connected to family and friends.
Who is it for?
Parents and families who have children they care for.
How do I make an appointment?
We have a whole of family and community-based approach. You might see us for personal counselling, parenting classes, seminars, or to join a facilitated group.
Call us: 03 9663 6733