What is it?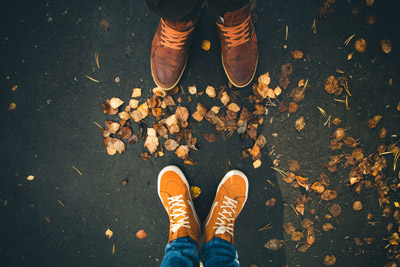 Relationships can be challenging yet they can also be the most rewarding aspect of our lives. As adults it is important to adapt and grow with the changing relationships we face all the time. Not only romantic relationships but those with our children, parents, grandparents and extended family, friends and children's choice of friends. It is complex and we are bound to run into road blocks! We provide a number of ways to assist you with all different types of relationships.
If you are a parent or carer understanding that you have the strongest influence over the emotional and mental health of your children is important, drummond street services provides a range of practical services that help parents develop healthy, happy connections with children and community.
Our counselling and support services are delivered through:
Community Support Programs – Delivered at our centre, in Early Childhood Centre's, Maternal & Child Health Centres, schools and other community locations, our community support programs
Family Intake, Information Referral and Brief Support Service – A phone and face-to-face service is available for those concerned about their own, or a family member's (including a child or teenager) emotional and mental wellbeing.
Intensive Family Support and Counselling Services – Available for the whole family, our intensive services may include case management, child/adolescent counselling, family based counselling/therapy and/or couples if required. We are also able to provide specialist family and parenting support through recovery and pathways to community connection. 
Relationship Counselling
We provide relationship counselling to individuals and couples. Changes such as the birth of a new baby, the transition of children to school, relationship breakdowns, forming new relationships and stepfamilies, retirement, menopause, or the death of a family member can make us all feel vulnerable.
Relationship counselling focuses on trying to understand and manage differences and repeating patterns of distress. It can help you build the skills needed for a healthy, satisfying, long-lasting connection with your spouse, partner, parent or child.
What the Family?! Relationship Counselling
family?! Relationship Counselling Available at no cost, or a small cost (depending on your income) What the Family?! Counselling is a counselling and support service for parents, families, couples and individuals who feel their relationship is under significant stress due to pregnancy or a new baby. What the family?! educates couples on how to nurture their relationships and keep themselves and their children safe while parenting. We can help you establish healthy routines and setup the foundations for healthy eating and activities. We support your mental health and happiness as a new parent, and help you to teach your kids optimism and coping skills as they grow. We can also help you manage the transition to childcare, kindergarten and school.
Who is it for?
This service is for individual adults, adults in a relationship and adults who have children.
How do I make an appointment?
We have a whole of family and community-based approach. You might see us for personal counselling, parenting classes, seminars, or to join a facilitated group.
Call us: 03 9663 6733
Don't let ill-health, being a carer, or living a long distance from us stop you from seeking help. We offer phone consultations and online counselling sessions for people unable to physically access our centre.