Drummond Street Services Introduces Code QR System to Carlton site to guide people with visual impairment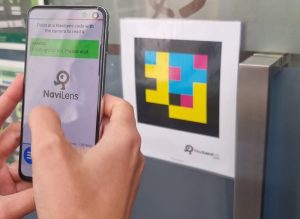 Drummond Street Services is excited to announce that we have recently introduced 'Navilens' codes to Drummond Street's Carlton office for people who are blind/visually impaired to aid in navigating the building/space. If this is successful, we will roll them out across our sites.
Navilens is a QR code system that reads out signage from a distance when scanned using the 'Navilens' App.
Drummond Street Services CEO Karen Field said: "We pride ourselves on inclusivity but know there is always room for improvement, so we are excited to trial this system in the hope of becoming more accessible to those with visual impairment. "
To find out more about how to use and download Navilens, follow this link: https://www.navilens.com/en/#main-section.