Annual Report: A snapshot report series for drummond street services evaluation.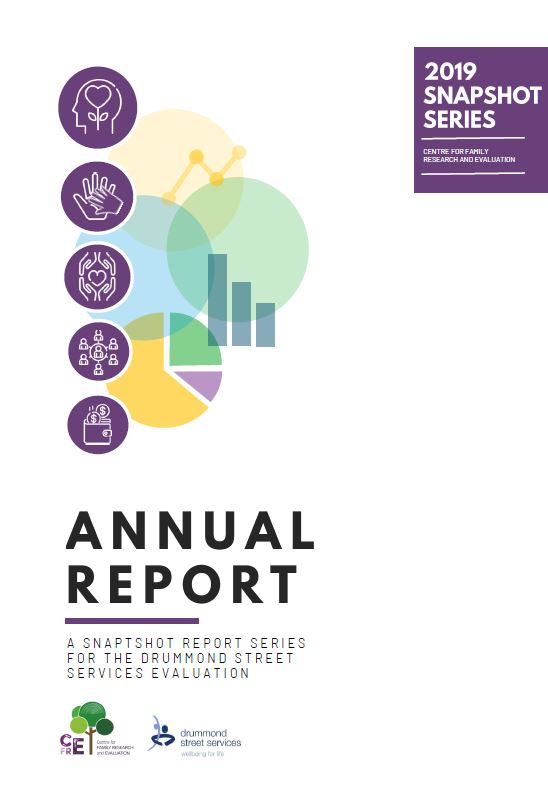 In 2016 drummond street (ds) services commenced collecting pre- and post- evaluation measures to assess the impact our support services make in the lives of the adults, children and young people that come to us for support.
Our evaluation was rolled out across all ds community and family service programs using a range of validated, clinical measures to assess outcomes across drummond street's domains of wellbeing. This allows us to measure meaningful changes and demonstrate to ds staff, in addition to program funders, the efficacy in the investment in support and impacts achieved at both program and service levels.
With thanks to the practitioners and clients for participating in the evaluation process. The snapshot series will be produced annually. This report refers to the period between November 2016 and March 2019. Individual snapshots are designed to be able to be removed from this report and act as stand alone snapshots across the five main areas measured: Adult mental health and wellbeing, child and young person social and emotional wellbeing, family relationships, social connectedness and financial distress. The report will end on insights across all domains.
Annual Report – Snapshot Series CFRE