MOTHER'S DAY'S FASTEST GROWING SECTOR – STEPMUMS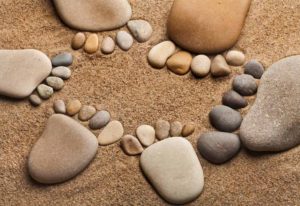 Step and blended families are the fastest growing family type with 1 in 4 families now spending some time in a step or blended family.  This Mother's Day will be a very different experience for the 40,000+ women around the country who are step mums involved in raising other people's children and make extraordinary sacrifices every day in doing so. 
Step mothers out number stepfathers 3-fold and are not the stereotypical wicked, evil mothers that constantly gets played out in our fairy tales and media.  They are capable, resilient, supportive and above all loving even when at times they are challenged in the most complex of ways.  They accept all the perils of the job daily and for that we need to acknowledge, give thanks and appreciation especially on May 13th this Mother's Day.
A child should not be coerced to thank their stepparent on Mother's Day. However, encouragement from their biological or primary parents to offer some thanks and acknowledgement of their mothers, stepmothers or any women in a caring role this Sunday 13th May.  This could be:
Writing a card
Sending a text/ GIF
Sending a small video through a private message
Reaching out on social media
Meeting up for tea/lunch
Giving some flowers etc.
Taking on the care of somebody's children is always something that deserves our acknowledgement, respect and appreciation
At the Stepfamilies Australia website www.stepfamily.org.au you can find further information for tips, resources and links to advice and support that promote the best outcomes for children, young people, parents and stepparents.
We have also just release a brand new, early readers book written by the founder of Stepfamilies Australia, for children 8 to 13 years (but can be read by the whole family) "Ossie's world upside down" highlights the stepfamily journey through the eyes of a 10 year old boy. 
#thanksstepmum #stepmumsrock #supermum
For all media enquiries– contact Phoebe Wallish, Executive Officer Stepfamilies Australia on 0411484879