In-house research and evaluation at drummond street services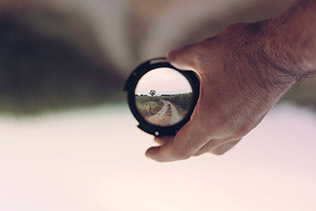 Building on drummond street's rich history of in-house research and evaluation, ds has designed and is implementing a new 'Whole of Organisation' Evaluation System. This includes a comprehensive range of multi-measure questionnaires for clients, to collect information about changes that have occurred in their lives, relationships and family during their time attending programs and services at drummond street. These surveys are designed to detect changes that may have occurred for individuals, couples and families across drummond street's 6 Family Service Outcome Domains that our services collaboratively target:
Individual Well-being
Connected Family Relationships
Safe Family Environment
Competent Parenting
Material Security
Connection to Community
A component of the 'Whole of Organisation' Evaluation System is surveys to be completed by attendees of ds group programs – each questionnaire series is tailored to evaluate the outcome domains targeted by each education, prevention and early intervention group program. This includes multi-measure questionnaires for families who attend our BEST-MOOD program or the pilot of the family-based intervention called 'Chilled' highlighted in our research section.
Consultancy Support
In addition to the research and evaluation at drummond street services and the capacity building services we offer to organisations. CFRE also supports agencies and project teams to design, develop and improve their programs. We do this through using a range of strategies to assess community needs, assemble the evidence for the design and/or review of a program model or approach, and monitoring and evaluating program practices and outcomes. Examples of our previous projects in this area are provided below.
Respectful Relationships Program Evaluation 2017
In NSW, an agency is working in a school setting to promote respectful relationships. This program works with boys in years 5-6 (aged 10-12) to promote positive attitudes and improved behaviour towards girls and women by engaging them in performing arts activities. This agency has asked CFRE to help them evaluate this project to demonstrate the outcomes being produced. As part of this project CFRE will assist with program documentation, designing an evaluation, collecting and analysing the data and producing an evaluation report. The aim of this evaluation is to submit this program to the Child Family Community Australia evidence-based list to be shared with other agencies with the potential for wider adoption.
Community Connections Program Evaluation 2016 – 2017
The Community Connections program is an alternative education program embedded in Hume Valley School that works with students to increase self-confidence and engagement in learning. Hume Valley School, along with the support of the Centre for Family Research and Evaluation, evaluated the program to determine whether the program has been effective at meeting the intended outcomes. The evaluation used a mix of methods including qualitative feedback from participants, as well as quantitative data collected through survey forms with students and teachers. This evaluation was designed to be appropriate for students with a mild intellectual disability. The evaluation findings indicate that the program has enabled students to develop their skills and confidence outside the classroom, which has translated into a reduction in difficulties within the classroom environment.
Strengths Program support 2016 – 2017
Rock Impact run a program for fathers called the Strengths Program, which reconnects them with their children and their parenting role. CFRE conducted initial training in program planning and evaluation and then worked with the program staff, as well as Facilitating Partner staff, to review their submission to the Child Family Community Australia (CFCA) information exchange portal. This included some research, data analysis and revision of the submission. As a result of this support the program has now been recognised as a Promising Program for the Communities for Children program.
Respect Ambassador Program support 2016 – 2017
Nirodah run a school-based violence prevention program, called the Respect Ambassador Program. This program emphasises increased behavioural understanding and empathy for all participants, including building compassion and empathy for those displaying bullying behaviour, as well as building emotional intelligence and supporting bystanders to take action. CFRE provided indiviudalised training in program planning, program logics and evaluation. We then worked with program staff to support their submission to the Child Family Community Australia (CFCA) information exchange portal for recognition as a Promising Program for the purposes of the Communities for Children funding requirements.
Strong 6 Program support 2016 – 2017
In particular, the Strong 6 program is operated by CatholicCare North Queensland in the Townsville West region.  This program runs in early childhood and school settings, and aims to teach children about personal safety and protective behaviours, to prevent the incidence of child abuse and provide children with safe ways to raise their concerns and report behaviours of concern.  CFRE provided support through reviewing the program background, program logic and evaluation plan through a mentoring and capacity building approach, which has been instrumental in supporting the agency in developing a submission for the program to be considered by the Child Family Community Australia (CFCA) information exchange portal in the Emerging Program category.
Early Parenting Years Centre program support 2016 – 2017
Country Health SA (Port Augusta Hospital) run a program for children 0-5 years and their families called Early Parenting Years Centre (EYPC). CFRE conducted initial training in program planning and evaluation and then worked with the Program Coordinator to co-design and coproduce all relevant documents by analysing and workshopping those core components of the whole of centre approach -focusing on co-location as a protective factor. As a result of this support the agency have worked with their Facilitating Partner, UCWCSA to submit their program to the Child Family Community Australia (CFCA) information exchange portal for assessment as a high-quality evidence based program. The body of work that CFRE conducted with EYPC has placed them in a space where they are now able to demonstrate the value of their program in their regional community, evaluate it with integrity and provide documentation and evidence of the positive outcomes they are achieving with parents and young children.
Partnerships Evaluation 2016
An agency in Victoria asked CFRE to evaluate the relationships they have with their partners as part of the Communities for Children service delivery model. This evaluation assisted the agency to understand how effective they have been at establishing partnerships, how well the partnership function and how the partnership model influences the delivery of community outcomes. This will enable them to strengthen their partnerships and improve their partnerships model. CFRE designed an evaluation based on the VicHealth Partnerships Analysis Tool, as well as our own innovations.