What is it?
drummond street services plays a vital role in the life of the local community. We deliver FREE programs and services for all community members, including mothers, fathers, children, grandparents and carers from diverse backgrounds.
We aim to connect with communities experiencing increased challenges in their day to day lives. Some refugee and families adapting to life in Australia experience marginalisation. We understand this is because resettlement can be hard. In recognition of this drummond street services seeks to assertively engage communities and to provide tailored activities, support and opportunities to communities facing more challenges and fewer opportunities.
Our prime objective is to build strong and resilient communities with services for diverse families and children that are culturally and religiously affirmative and to create pathways to realise their hopes.
Why migrant and refugee communities?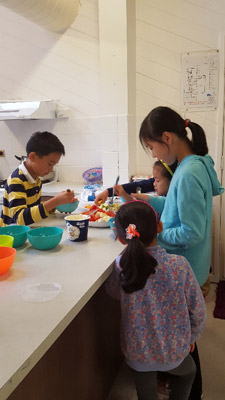 Refugee and migrant communities are strong, resilient and have much to offer the Australia community. As they adjust to live in a new environment and learn about Australia's complex systems they can experience challenges that impact children and their families. Their experiences before arriving in Australia as well as their settlement experiences can be compounded by language and cultural barriers as well as social isolation.
drummond street services has a long history of community consultation and development and this is been embedded in our service delivery. By hearing from community members we are able to prioritise the needs of the community and respond with support programs and services. We work directly with community members and leaders to create conversations about families and wellbeing whilst also embracing robust visions of empowerment, thus providing a platform for families and children to build their own capacity and to become self-sufficient.
Our multidisciplinary experience and public health theoretical framework informs our early intervention and prevention efforts, allowing us to work with communities to co-design safe environments that promote positive outcomes.
What we offer?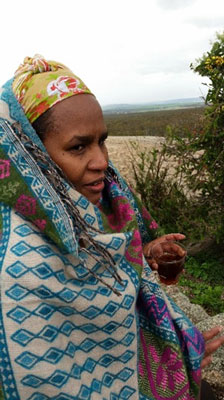 Support services:
Our Family Counselling Program provides specialised supports to family, couples, blended families, children and young people (up to 18).  A culturally and religiously sensitive program can support those experiencing complex issues during settlement with practical and therapeutic supports and activities. This can include; specialist therapeutic groups and specialist child and youth counselling and case-management.
The Family Wellbeing Program intends to work closely with community in delivering a range of family educational seminars and groups that support strong and resilient family wellbeing. The program seeks to prevent negative health outcomes for children and young people and education programs to meet the needs of family members impacted by mental illness. For example; educating parents on how to encourage helpful mental health behaviours has a direct positive impact on their children.
Our Hands On Parenting Education Program (HOPE) allows us to work with families in their own environments with one-on-one practical support with parenting of young children (children under 5 years). Our practitioners practically teach and show how different ages and developmental stages can shape children's behaviours. Parents can be helped with everyday practical things like changing baby's nappies, helping children settling to sleep, healthy eating, child safety, responding to tantrums, tears, angry outburst, communication, bonding, play and much more.
We also promote great opportunities for parents to come together, socialise and learn from each other in a supported environment. Our groups and seminars cover topic like; adjusting to different styles of parenting, transitioning children to primary school, parenting children who worry, parenting teenagers or even struggling to manage toddler tantrums. This program includes outreach into Early Childhood Centres, Maternal & Child Health Centres, schools and other community locations.
HEARTS (Humanitarian Entrants and Refugee Transitional Support) Program is for refugee and humanitarian entrants (in the last five years) to support family wellbeing and resilience. The HEARTS program is available across all our locations – Carlton, Collingwood, Brimbank, Wydnham, Geelong & Whitelsea.
People can get in touch about this program a few ways:
If people are confident with English contact ☎ drummond street services and ask for an appointment
If people need an interpreter contact Translating Interpreting Services (TIS) on ☎ 131 450 and they will contact us. You need to tell the interpreter what language you speak and ask them to Call drummond street services 96636733
– Giving them the direct number of drummond street will speed up the process
– If people have the direct number TIS can find it and call for you. (After this, the interpreter will help from this stage onwards)
Fill out the register for this service below and someone will contact you
Additional programs across our different locations
Collingwood
drummond street is committed to engaging with communities in the ways that meets their needs and builds on their strengths and aspirations. In Collingwood we deliver a number of programs including:
Women's Fitness Program
Tuesday from 12 noon to 1pm during the school term a women's fitness program runs out of 253 Hoddle Streets community gym. Women from the Collingwood public housing estate can come get access to the gym with a women fitness instructor.
Run in partnership with City of Yarra Leisure services, a qualified female trainer is available to show how to use the equipment and drummond street services provide a worker for child minding.
Wellbeing program
Every Thursday from 12 noon to 1pm during the school term we create opportunities for people to come together connect and learn. Our activities, guest speaker, excursions and discussions are driven by what people in the community tell us they want. In the past this has seen us have talks about mindfulness, toy libraries, relationships, parenting teens as well as visits to places around Melbourne.
Community use of the Collingwood Community and Family Hub­­­
As the coordinating agency for Family and Community Space at the base of 253 Hoddle Street Collingwood we take bookings for this space.
We promote the use of the space for local communities to respond to community needs and strengths. As part of this other services are located at the hub, including Concern Australia who delivers After School and other programs and Infoxchange who provide Information Technology Communication support for residents of 253.
Spaces available to the community free of charge include:
The family room (with a kitchen area)
The community hub
Youth space ( an indoor sports space)
You can learn more about the agreement to use these spaces here and what is required to apply here. You can also learn about other activities happening on the Collingwood Estate by clicking here.
Carlton
Tailored supports for African Australian Families:
Our African Family Services program provides practical supports and outreach to mothers, fathers, children and grandparents at the individual and community level. We provide supports to families to address their self- identified needs with an emphasis on building supportive relationships that grow people's confidence that tough times will pass. We focus on building hope about the future.
Practically this can mean connecting families with playgroups, kindergarten, tutors, scholarships and employment opportunities. Or it can mean walking alongside people to navigate housing services, Centrelink and other government and community supports. We also provide support to engage with the other programs, supports and opportunities with drummond street services. This can include parenting programs, therapeutic supports as well as community excursions and events.
If you would like to learn more about or use this service please contact our Carlton office at 100 Drummond Street CARLTON, or on 9663 6733.
We also outreach to Carlton Local Neighborhood Centre (CLNC) 20 Princes St, Carlton North on Thursday 1pm – 3pm during the school term. Appointments can be made via the CLNC.
Brimbank, Geelong, Wyndham
We are currently engaging with community and stakeholders to plan our programs. Watch this space for more information.
Who is it for?
Refugees and migrants who have recently arrived in Australia.
How do I make an appointment?
We have a whole of family and community-based approach. You might see us for personal counselling, parenting classes, seminars, or to join a facilitated group.
Call us: 03 9663 6733